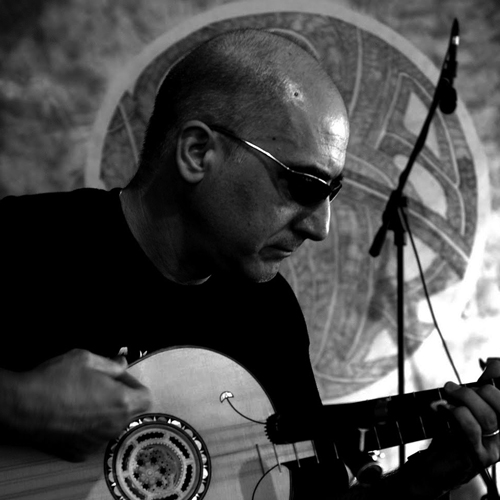 course of Mandolin & Swinging Guitar
---
Born in Molise, since he was a child he developed a passion for string instruments.
From 1976 he started being interested in etnical music and making researches and and learning various techniques of mandolin and swinging guitar.
Founder of the famous group "Musicanti del Piccolo Borgo", he cooperated for 30 years with a lot of artists from the italian world music, like Viulan, Riccardo Marasco, Jessica Lombardi, Claudia Bombardella, Triotresca.
He took part of more than 2000 concerts and of the most important etnical music festivals in Italy and abroad (Franca, Switzerland, Germany, Spain e Uzbekistan, USA, Croazia); and he also made a lot of music records.
He is artistic director at various etnical music festivals:
"Pifferi, muse e zampogne" di Arezzo. (XX Ed.)
"FolkAurora" di Arezzo. (X Ed.)
"EtnicArezzo" di Arezzo. (V Ed.)
"Le cante" di Montecreto (Mo)
In 2007 he won the Gritti prize for for the great love and passion he had for traditional etnical music. He cooperated for 20 years with the theatral association "Diesis Teatrango" from Bucine (AR), and he made a lot of concerts with this project.
Since 1995 he teaches music in the primary school of Arezzo.
He is the president of the cultural association "Musicanti del Piccolo Borgo" of Arezzo.