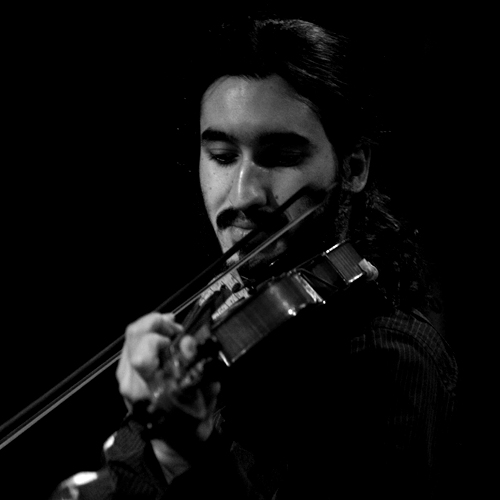 course of Popular Italian Violin
---
Gioele Sindona was born in Cesena in the 15 of October 1984.
He graduated in violin in 2006 in Tuscany, Livorno, and he recently graduated again in another prestigious music academy in "Conservatorio B. Maderna" in Cesena.
He had a lot of experiences in the orchestral symphonic-lyric ambient and in these last years he treated entical and traditional music.
In 2004 he cooperated with the Bevano Est group and he recorder a demo called "Ramingo".
Since 2006 he started playing with Khorakhanè group, he recorded a CD with them called "La Ballata di Gino", and he partecipated the 57° SanRemo festival for young people, winning the second prize from the critics. At the moment he is still playing with this group in Italy and abroad (Egypt, Germany, Sweden).
In september 2007 he started playing with the master Bardh Jakova in a music workshop dedicated to traditional music from the Balkans, being a teacher and a assistant.
He teaches at Scuola di Musica Popolare of Forlimpopoli, CosaScuola Music Accademy of Forlì and at Scuola di Musica popolare e antica ArtMusique of Perugia.
He really loves nature and diversity in human beings.