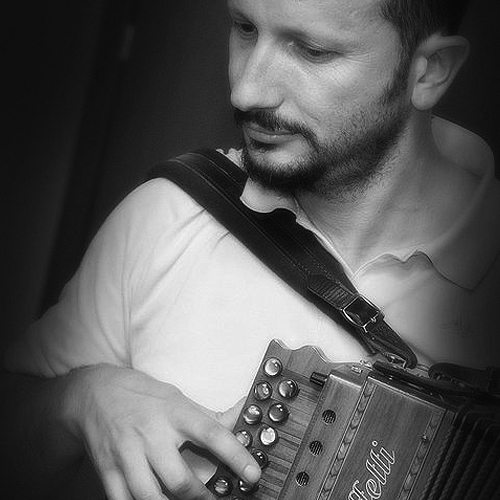 course of Diatonic Organ
---
His journey with the organ started when he was 10 years old, and he was really close to traditional organ players Gino Stacchiotti and Attilio Mazzieri.
The first group he started playing with was the "Gianni e Paolo" duet, that used to purpose a repertory of ballroom dancing. He cooperated with various associations and folk groups: "La Castellana", "La Damigiana" "Danzintondo" and "L'albero del maggio".
In 2005 he founded "La Martinicchia", a group of ballad singers, and he recored two CDs of this project. In 2006 he was invited to be part of the jury at the international organ championship in Castelfidardo.
In 2008 he founded the "Traballo" group, in this time of his life he started to research about etnomusical and couretic tradition in the region of Marche, expanding his traditional music repertory with the "bal folk".
In 2013 he attended a training course with the Professor Fulvio Rusticucci.
Now he has his own organ school, but he also make organ lessons in many other regions.