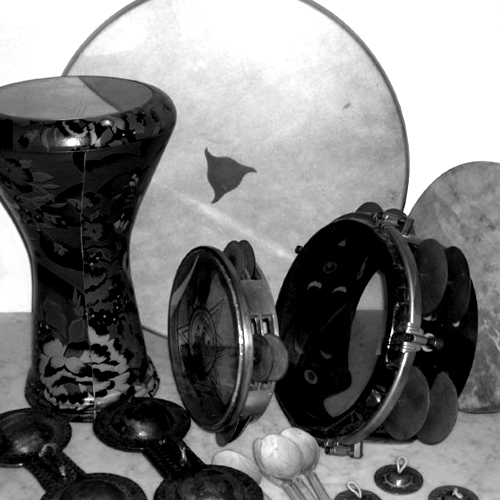 ---
The seminary is for the ones who want to know more about Frames Percussion: Mizhar, Tar, Bendhir, Riq and goblet drums: Darabuka from southern traditions, for both beginner and more skilled students.
Through the onomatopoeic method we will analyze some rhythms from the oriental tradition, then we will go into more technical aspects related to embellishments, to different rolls combinations ("finger rolls"), showing some techniques related to the "Split Hand" and to the "Lap Style" and to the "Freehand Style".
During the seminary we will also face basic techniques of the most important styles of "tamburello" in Italian tradition.